The color known in the jewelry trade as 'light colorado topaz' is a wonderful golden tan, not too dark, that is totally reminiscent of champagne. Or the color we think of as "champagne". Or a rich beautiful sparkling mysterious light lovely topaz.
You get the idea I think this is a good color? That would be a Yes 🙂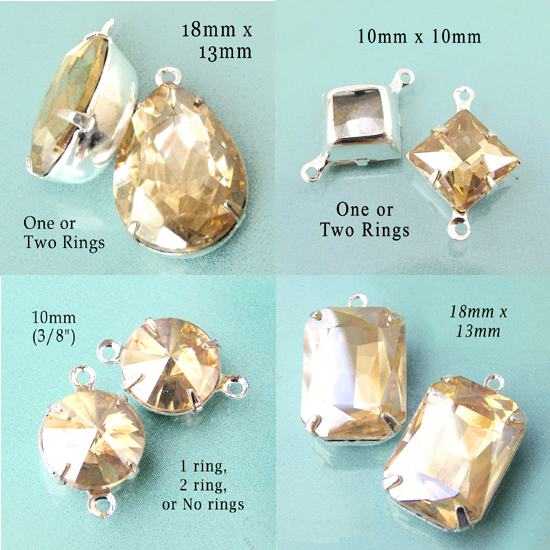 These are just a few of the shapes I have in my Etsy jewelry supplies shop in this lovely color. It's so flattering (not too yellow-greenish, not too washed-out beige) and easy to wear. It looks rich (i.e., reference to 'champagne' I mentioned earlier). It's great for bridesmaids – and brides. And if you stretch a bit, it's even the birthstone color for November (topaz).
It's just a GOOD COLOR. And girls love it 🙂