And as long as I'm thinking about navy blue – I've gotten some more lovely, sparkling montana sapphire glass jewels in my Etsy shop.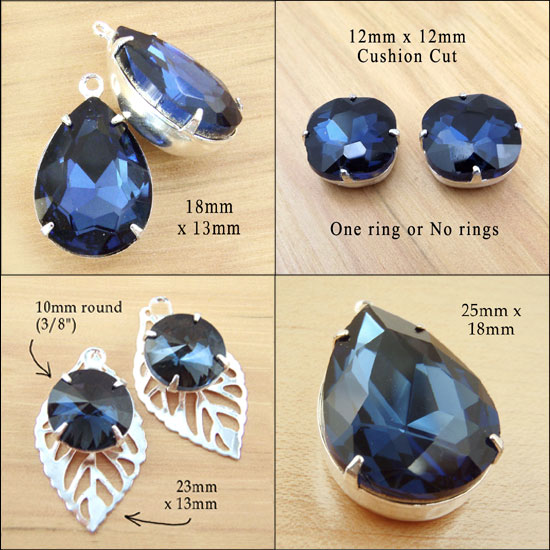 In the jewelry-making world, "Montana Sapphire" is a trade name for navy blue. And it is the hottest color going right now. Looks great for Fall, looks great for holidays and New Year's, looks great for weddings.
Kinda getting the idea this beautiful, rich color looks great? Yes – this is a win!