New in my shop! These montana sapphire or navy blue glass gems are a graceful teardrop shape. They're wonderful for pendants and earrings, and because they're also available in two ring setting styles, they're terrific glass connectors too.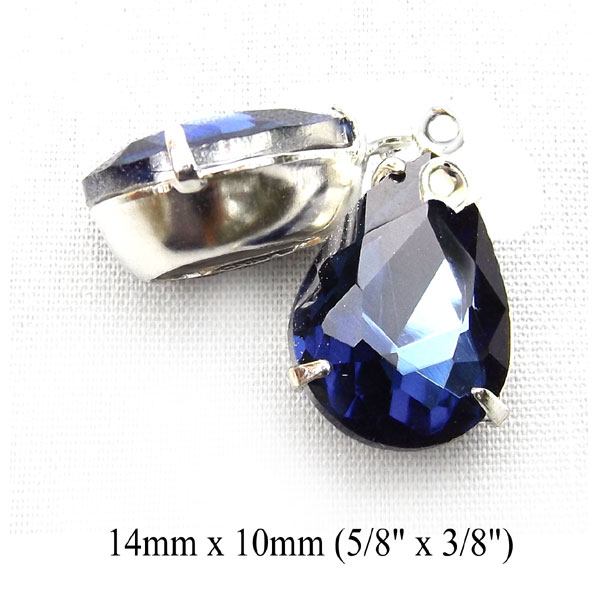 I've had coordinating navy blue teardrops in a larger 18x13mm size (3/4″ x 1/2″) – and they're very popular. But sometimes you want a more petite jewel, yknow? These are a bit smaller and of course very lightweight. And hint: a pair of these, plus a larger teardrop, make a great pendant-and-earrings jewelry set!
As always, do it yourself and save money. And really, check them out – I think you'll love them!