I have an easy earring design for your 2020 holiday earrings today – and if you check out this blog from time to time you'll recognize two of my favorite elements.
I grabbed these from my worktable – sapphire teardrops in a medium 14x10mm size – and cable chains. The teardrops are inverted, so they point toward the chains. A tiny difference here that I'm going to use more often? Two different chain colors.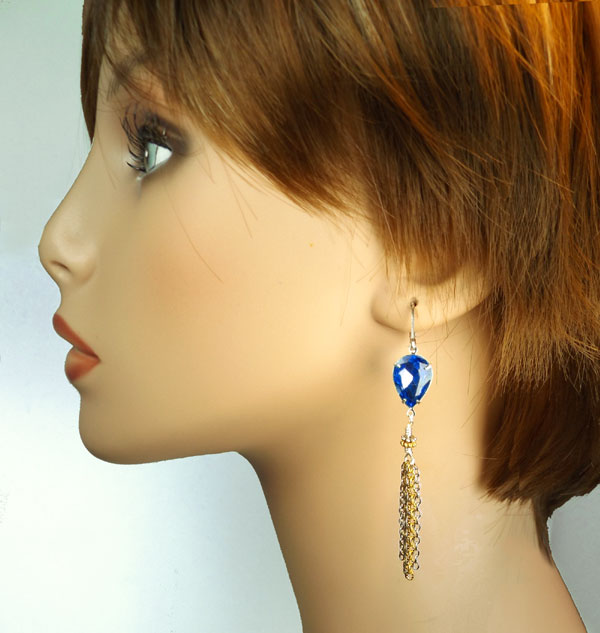 One of the main advantages to these multicolor chains is that once you wear jewelry with more than one color metal – every piece of jewelry you own that has metal, can be said to coordinate! No need to wear only silver or only gold. Plus it's just fun.
Honestly, the different colors of the chains don't show up as much as I'd like – I'm going to play with this some more. It's such a useful design direction!