Last night I tried this combination of amethyst and emerald glass jewels – and discovered it was fabulous!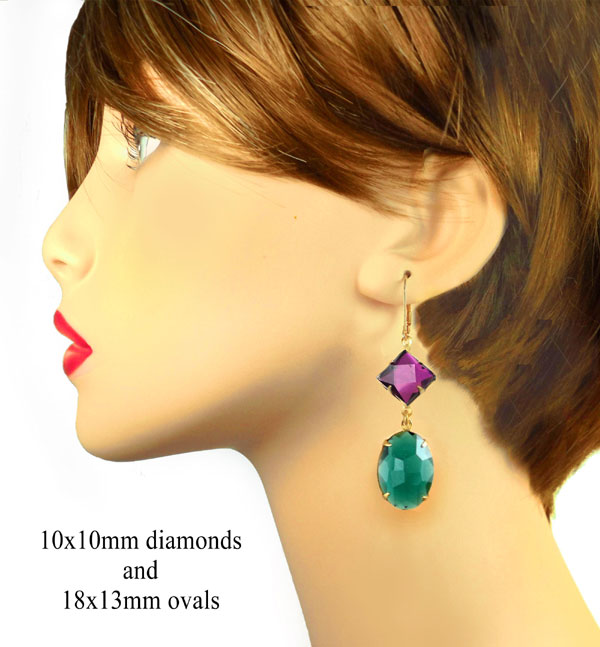 this isn't a color combination you necessarily expect to see – which I think is one great reason to try it. Also – if I had a fabulous purple sweater, I'd definitely try it with dark green skirt or pants. They aren't "matching" but they would complement each other. And it's just fun to try new colors!
Like these. Really, aside from being a fun combo, it reminds us to TRY stuff. Can't hurt. Might be great!