I know it's not a new concept – brass filigree paired with glass jewels. I do think it's a pretty great one though – tell me what you think!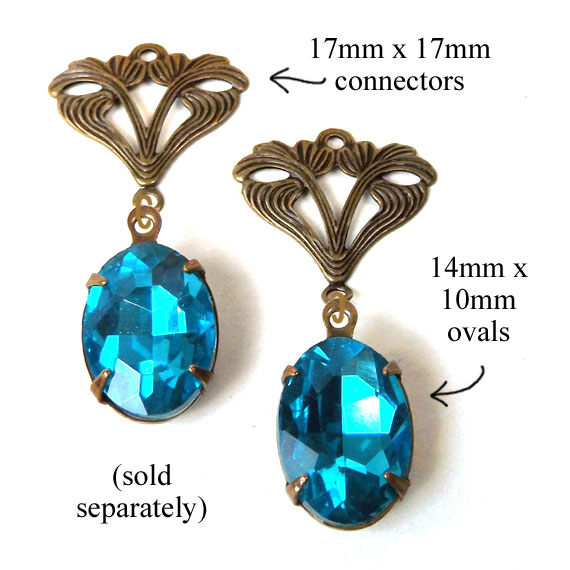 Take this basic concept – connectors paired with faceted rhinestones in prong settings. Then customize it – teardrop shapes, or your (customer's) favorite color – you know the possibilities are endless!
It doesn't have to cost a lot, and it doesn't have to be fussy and difficult. Just pretty and fun to wear!