Such a pretty color! I used to think peach was a spring color – but boy was I wrong. It's one of my best-selling colors, year-round… and I think the fresh and feminine shade is especially appealing in winter. I just wanted to show off a few new rhinestone jewels I've gotten in recently: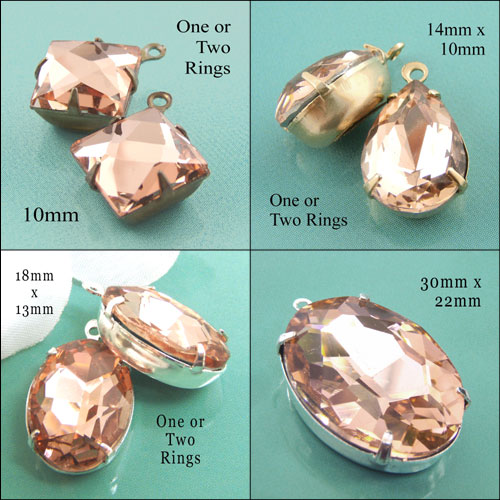 I think my personal favorites are the petite 14x10mm teardrops (just a little over 5/8″ x 3/8″). What can I say, they feel girly and pretty. And the large oval? Fabulous pendant. You don't need a lot of fuss when you've got good basics.
And these jewels are good basics!