The birthstone gem for August is peridot. And it's already August, so this idea is for those of us (yeah, I never do this) who need a nice birthday gift NOW. So – make a pretty pair of earrings or pendant. Peridot green, the August color. And they're on sale in my shop!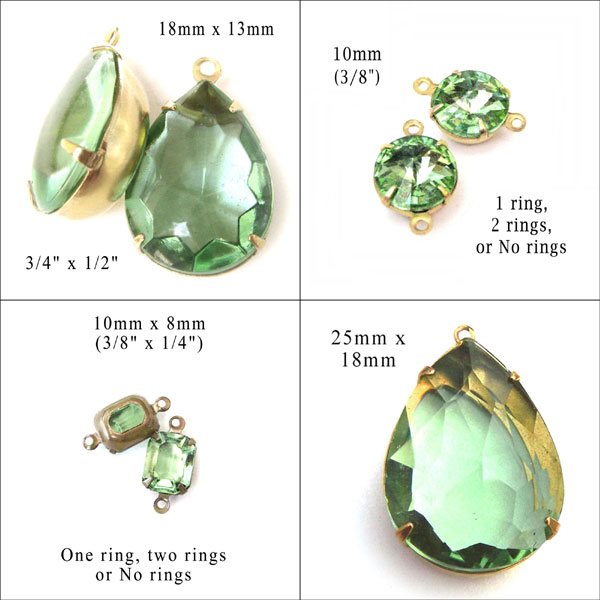 For the next week – through Saturday, August 14, 2021 – when you buy peridot glass gems from my Etsy shop, you can get a free pair or pendant! Equal or lesser value is the only catch – and you have to mention this blog post (which is how you know about the sale!)
There are lots more peridot glass gems in my shop than are shown in this pic – just click on the pic to see more. And don't wait, it's only while my supplies last – and you've got that birthday girl to gift!
(Tell her I said happy birthday too. Just because!)