If you're making a pair of earrings for a gift (or for sale) it's really popular to personalize those earrings. A simple (and pretty!) way to do that is to incorporate birthstone colors into the earring design. Use the giftee's birthstone color, or maybe combine the colors of her kids' birthdays, or maybe his-and-her colors – for example, crystal for the April birthday girl, and emerald green to represent the guy's May birthday – combine those two colors in her earrings!
That's just one idea – there are so many combinations and colors that are beautiful together – and meaningful for the person who will be wearing the earrings 🙂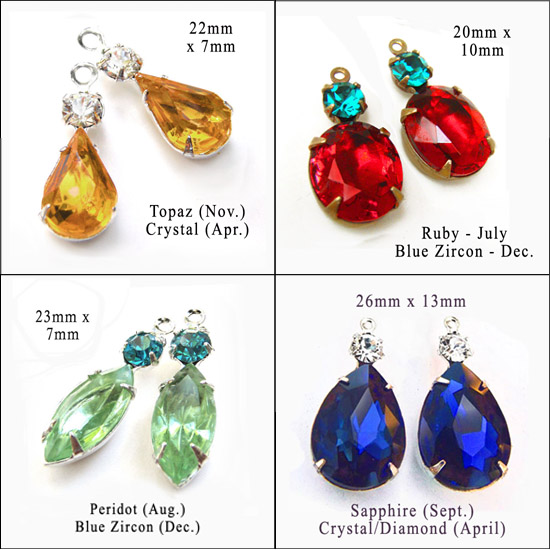 I'm going to show some more ideas using birthstone colors – sometimes it helps to see color combos, and seeing one design or style can sometimes help spark a gazillion new ideas. Let's have fun with this!