This is really just a reminder that it's fun to mix colors and shapes when you create your own jewelry, or make jewelry for sale or for gifts. Adding a bit of whimsy just makes the pieces more interesting. Case in point, a simple example: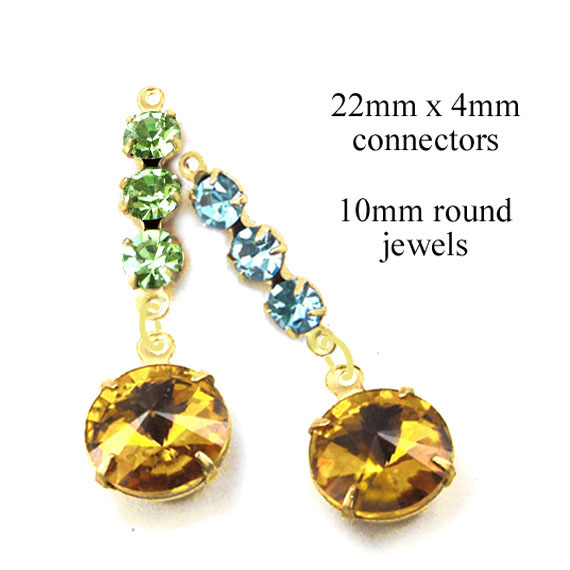 And the "personalized" part? You can choose your favorite colors. Or your birthstone colors combined with your boyfriend's. Or make a gift for your mom using the birthstone colors of you and your siblings. If you don't see the colors you need in my jewelry supplies shop, just ask – I've almost always got more jewels (and colors) than I've had a chance to list!
You see what I mean, anyway – play with new shapes and color combos. It's fun, it's inexpensive, and it's cute!