These golden brass, triple rhinestone settings have three glass jewels – and if your mom has three kids, you can pick those three birthstone colors to customize her Mother's Day gift!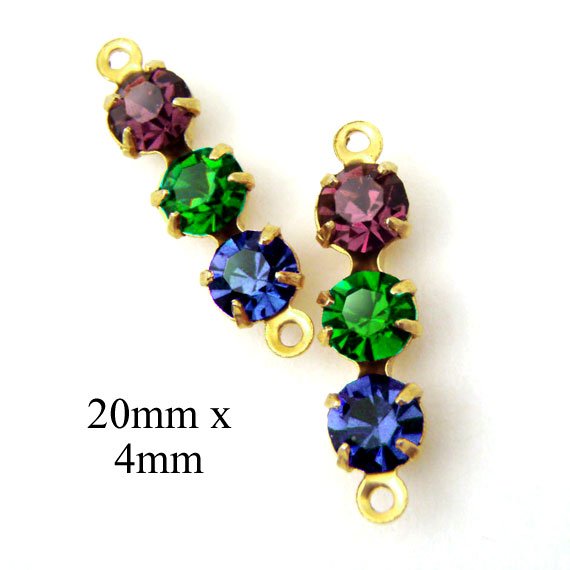 Don't let the closeup fool you, these are tiny rhinestones. These beads are great used as jewelry connectors, but also wonderful when you use them exactly "as is" for delicate drop earrings. (You can get these without the little ring on the bottom, if you prefer.) If your mom likes really Out There big earrings, add showy emerald teardrops at the bottom ring. But if delicate is her style? She's going to adore these tiny treasures 🙂
And she'll love that you thought of it!