Just for a minute, let's look past Christmas and think about next year. Next springtime. Warm weather and sunny skies. Hey, it's a nice thought!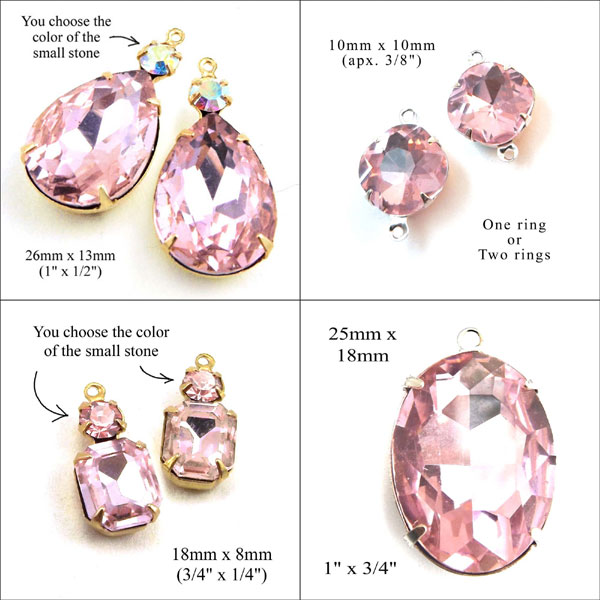 Now of course the important thing is that these are lovely glass jewels – anytime. And maybe you like to think of gifts to make for next year, or earrings for you or your customers that aren't meant for the holiday season. These gems are light and filled with sparkling facets and flattering color.
Click on the pic (it's a link) – you might find the perfect shape and size glass gem you need!