Because these glass jewels are beautiful – and easy to use – they appeal even to people who don't have the patience for fussy detail work. And who like sparkly, feminine, classic jewelry.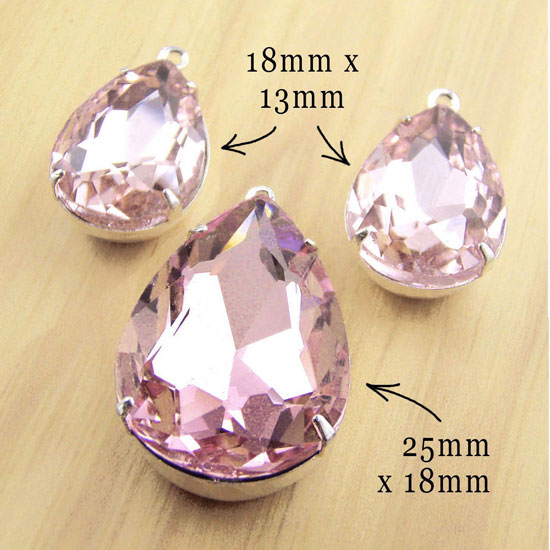 Because sometimes you want to get something gorgeous – and you haven't got much time. Grab this set of pink teardrop jewels. Add earwires: voila, you have pretty and feminine earrings. Get a silver chain, slip a jump ring and clasp on. Your necklace is simple – classic – gorgeous. You could wear it tomorrow with your new black tee and black jeans: instant work appropriate – and girly.
You could wear it for your wedding. You could give it to your bride.
*This* is the nice thing about DIY – without spending a lot of money ($6.99 for the set!) and with only a few minutes work, you just made something pretty and useful. And it's done. And it's easy.