The color known as "vitrail" is otherwise known as "Rainbow" – which is a wonderful and appropriate name for the variety of colors that sparkle in these lovely teardrop gems. And in this "duo" multi stone setting, you can customize the tiny stone that complements the teardrop 🙂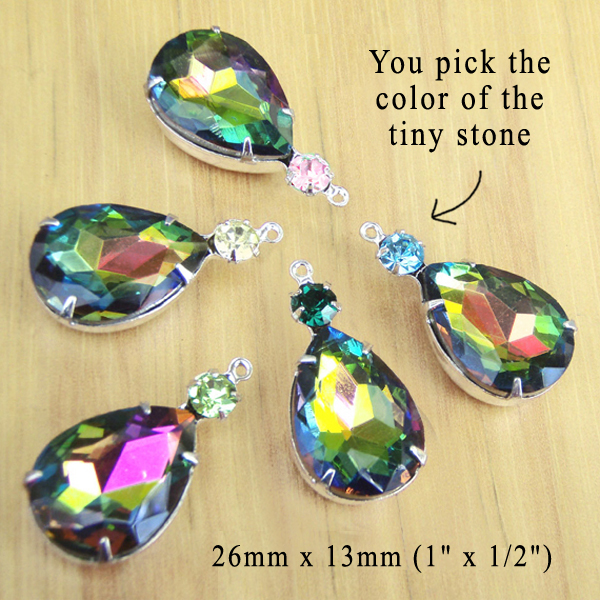 These really do work with a lot of different colors – which means if your outfit is mostly green, these will work. Mostly blue, or purple? These will work. Orange or pink? These will work. And added bonus – you can personalize the earrings (or pendants) with the tiny stone color of your choice – the ones shown here are just examples.
And for a few days, they're on sale! From today through midnight on Wednesday, May 15, 2019, you can get a "buy two get one free" sale. Buy two pairs of these teardrops, and get another pair free. Or find another goodie in my shop that you'll love.
Beautiful glass gems – plus a sale – this is a win/win!