Here's a pretty example of how you can combine a sparkling glass bead or jewel with a silver plated "ornament" (filigree, stamping, or charm) and make a fabulous pair of earrings – with very little effort!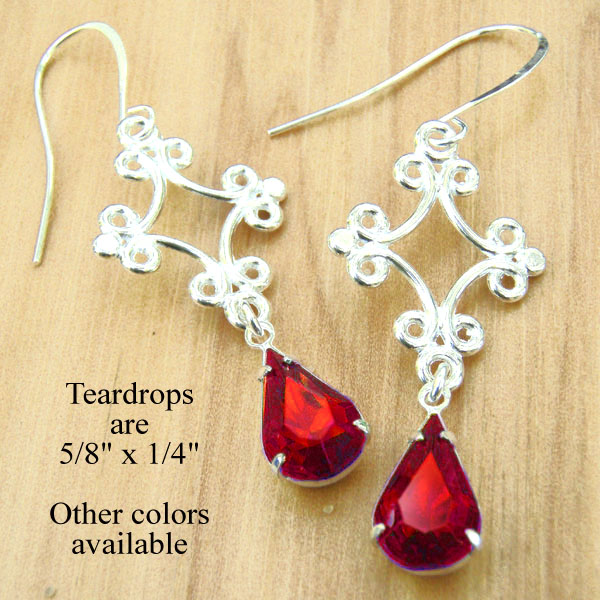 The silver filigrees are actually silver plated over brass – it's good quality plating but much more affordable than solid sterling silver – and the style is modern and chic. The earring jewels are about 5/8″ high (the earrings are a bit under 2″ long, in total) – they've got a lot of presence but are still very lightweight and comfy (I'm very fond of comfy).
The components are available in my jewelry supplies shop but if you don't see them, just send me a note and ask!
Affordable, pretty, sparkling – and did I mention easy to use? This is the way it's supposed to be. Do it yourself – save money – and look great 🙂