I love the color of these vintage rhinestone heart jewels: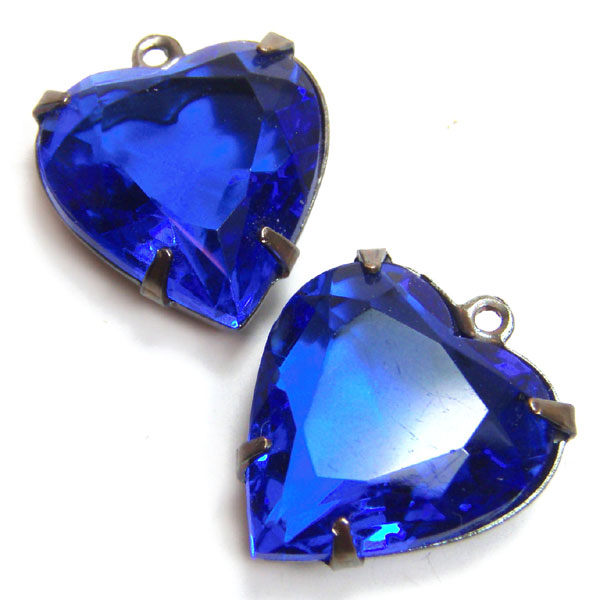 I just added them to my Etsy jewelry supplies shop. I'm always looking for rhinestone hearts – they tend to get grabbed up quickly so I was very happy to find these.
Rich and romantic and they'd make gorgeous earrings and necklace focals. If you're in the mood for hearts, you might want to go peek!