Sapphire blue is one of the most popular glass jewel colors in my Etsy shop. It's a beautiful, rich color, flattering to most skin tones, and really works in year-round jewelry.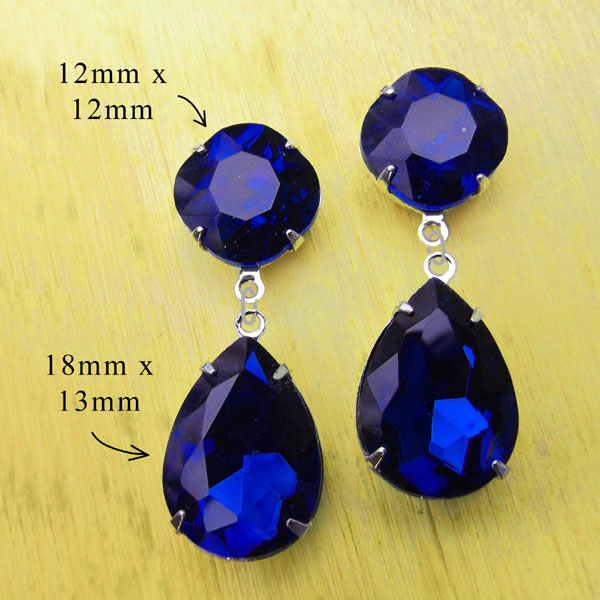 This earring design idea features two shapes of sapphire glass jewels – 12mm x 12mm cushion cut octagons (a classic faceted square octagon with rounded corners) paired with 18mm x 13mm faceted teardrops. These earrings would be approximately 2″ long – large enough to have real presence, but not super heavy. And sapphire blue is the birthstone color for September. Just in case that's useful to remember…
Easy DIY earrings to make, that are also easy and flattering to wear!