I was putting together an order yesterday, and it just happened to be mostly what I think of as "spring" colors. I think she was planning ahead! But as I looked at them on my worktable, I couldn't help but think – how fresh and pretty they looked. It's barely the beginning of winter, but spring is already calling to me.
Take a look at these, just for example: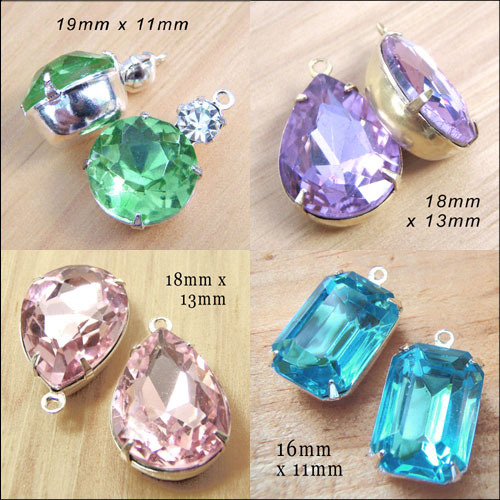 All colors have their own charm, and often you want clear crystal, or neutrals. But sometimes? A pretty aqua, or sparkling peridot green, can add just the lift you need on a gray winter day.
And then when the sun comes out? Wow!