There's the question 🙂 Some people call these lovely old rhinestones "jewels". Or "stones". Or "beads". The terms are almost but not quite interchangeable.
Technically – if I'm informed correctly! – beads have holes in them, or rather through them, so that a wire or pin may be inserted in order to attach the bead to your jewelry piece. You can see the holes easily in these clear glass heart beads: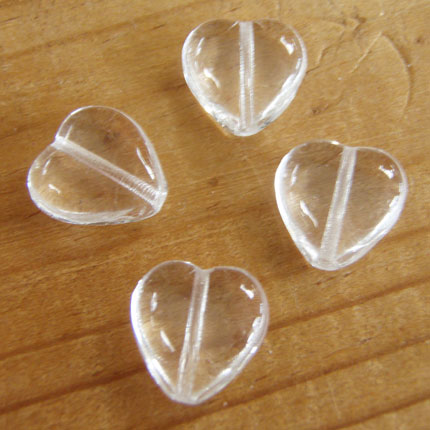 However, vintage glass "jewels" or "stones" have no holes. They're placed in a metal setting which has a loop or ring so the jewel may be attached to your jewelry item: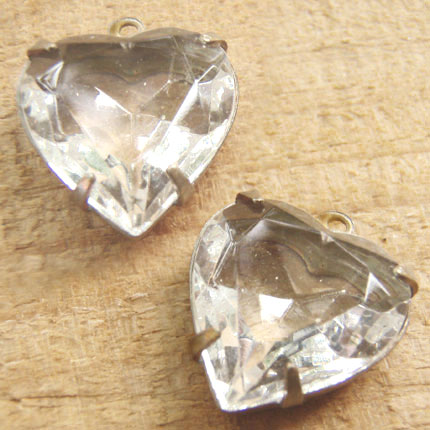 See, there's a loop or ring on the metal setting – not a hole through the "bead".
That shows you the technical differences.
But in reality? They're all treated as "beads" – the general term that applies to pretty charms, dangles or beads, that you use to create jewelry. People ask for beads all the time when they might mean cabochons, jewels, stones, or, well, beads. It's all good 🙂
And of course, I've usually got some lovely heart beads – or jewels – in my Etsy jewelry supplies shop. Go peek – and if you don't see what you need, just ask!