You know one of the design ideas that I embrace is using different shapes, different textures, different materials? Well I hate to be totally consistent (predictable) – so this time I'm advocating using multiple jewels of the exact same shape and size: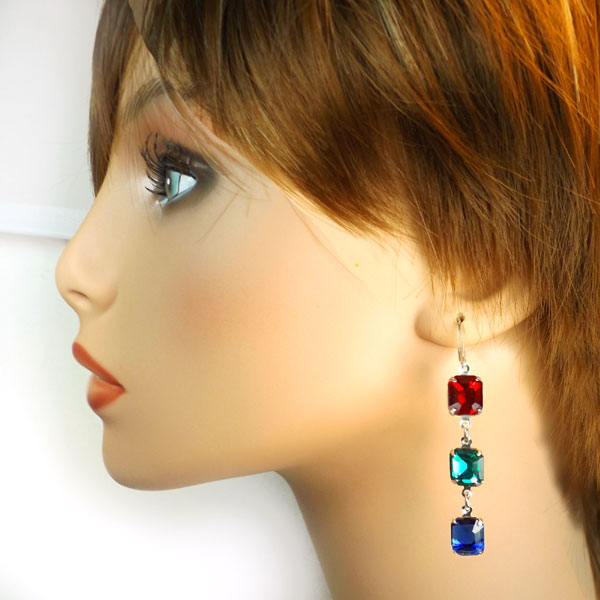 These earrings are long enough – and large enough – to be noticed, but they aren't heavy at all. And of course can be customized with whatever oolors you like best – or your customer loves – maybe the birthstone colors of her kids. That sort of customization is fun and kind of wonderful. And that personalization makes these DIY earrings a great gift idea (just saying!)
And the jewels here are different colors, so they're not all matchy-matchy. That counts, right?