The glass stones I'm showing here (okay, showing off!) are "crystal AB" which is a commonly used abbreviation for "Aurora Borealis". It's the finish applied to crystal clear glass gems – and it really does reflect many colors of the rainbow!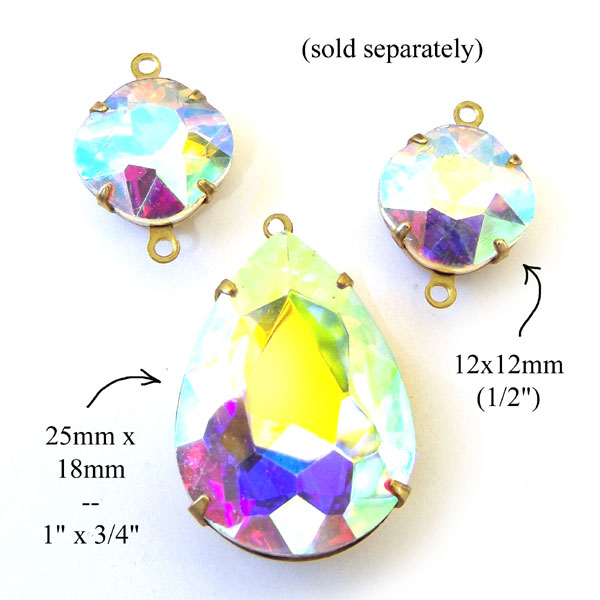 In a way it's almost hard to get good pictures of these stones – because they have so much reflection, so many colors depending on the angle and the light. They are always beautiful. Sometimes they seem to have more pink highlights. Sometimes blue, or purple, or gold. Did did I say they are always beautiful? Truly.
They make wonderful jewelry with very little extra embellishment needed. Slip the pendant on a chain. Add earwires to the smaller teardrops (in my shop) or the cushion cut octagons shown. Combine them with other stones or use them "as is". You'll love them!