I love this set of clear glass "gemstones". I put quotes around the word "gemstones" because of course these stones are not precious. But they are lovely – and work beautifully for a pendant and coordinating earring jewels. You could use this octagon pendant all alone, "as is" – it makes a lovely pendant. Add the two diamond-shaped glass gems to make a more elaborate necklace. Use the smaller stones in one-ring settings for coordinating earrings, or add other beads and jewels. You can imagine the possibilities!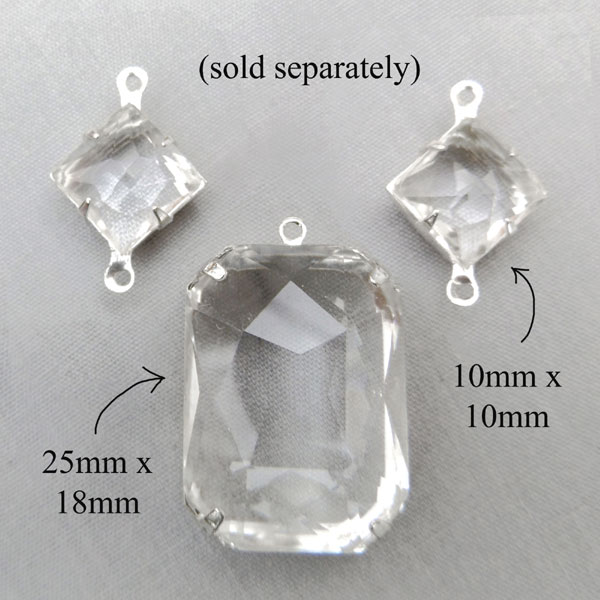 Part of what I want to focus on here, is that "just" clear glass – (nicely faceted and clear of flaws, well mostly) can make fabulous jewelry. You don't need to have Bright Flashy Stones, or spend a fortune.
And of course, these go with pretty much everything. Talk about a win!