I love earrings that combine gems, glass jewels, or other sparkling beads, with chain. The chain adds movement and even more sparkle, without adding a lot of weight. And it's pretty!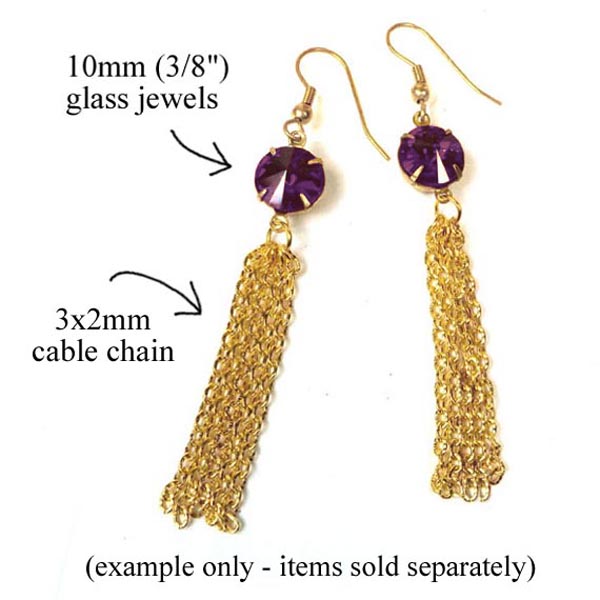 The earring design shown in this pic is super simple. Slip a glass jewel onto your earwire. Then place several lengths of chain onto an open jump ring. Put on the jump ring onto the bottom loop of the jewel setting, close the jump ring, and you're all set!
Of course this design is totally customizeable – use jewels you have (or purchase some from my shop!) Use your favorite colors, and any chain you have – it doesn't even have to match. For that matter you could use different color jewels in each earring. I love designs like that – I think a lot of people do. Make the design yours!