Obsidian, black onyx, jet – these are all popular names for genuine, semi-precious black jewels and stones. They're also descriptions that are often used when referring to black glass. Well I don't see any need to use confusing "gemstone" titles. I love opaque black glass. Honest, easy to use, always classic. You can't go wrong, and you don't need to dress it up with fancy (fake-ish) names.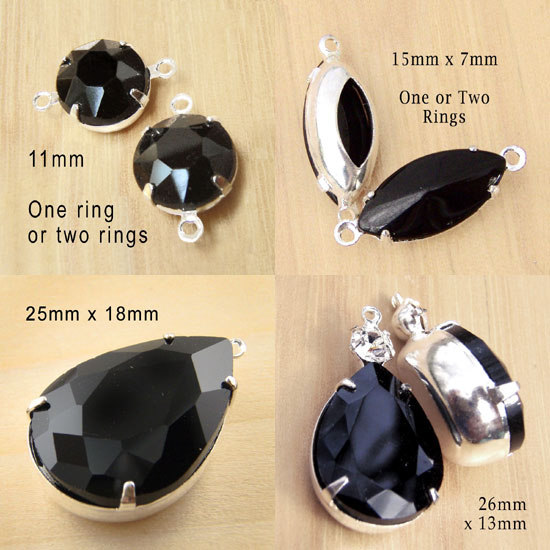 See what I mean? These gorgeous glass stones can easily be used to make gorgeous earrings, necklaces, bracelet links…. with emphasis on "easily". Not to mention they aren't costly.
With fall coming, black is going to be a basic. Well. Let me rephrase that. Black is always a basic, always classic, always looks good.
You could say that Black is the new Black 😉