Yes, it seems a little early to be thinking about Christmas! But you know, if you're going to make Christmas presents – or even more, if you're going to make jewelry you hope to sell for Christmas gifts – it's definitely time!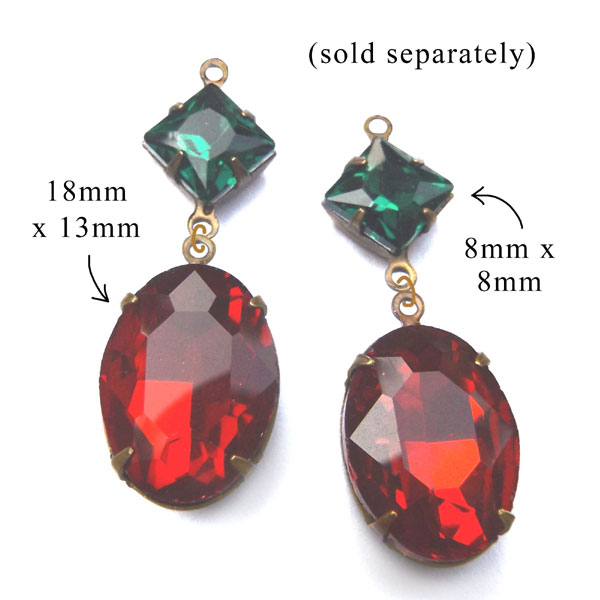 Of course this is just one example of how you could combine "Christmas colors" into a pretty and fun pair of earrings. And I'll be showing more in the next few days. But even more – this is just to get your creative juices ticking. Combine unusual colors – or go classic with red and green.
Think of combos, sizes and shapes that your best friend would love – that your sister would love – or your mom. (And hey – that YOU would love!)
Don't spend a lot of money – but rather, spend a little time inventing and creating. Creativity + low cost. This is a great idea for Christmas!