Just a peek at some of the clear vintage glass and vintage rhinestone jewels I have available in my Etsy jewelry supplies shop right now.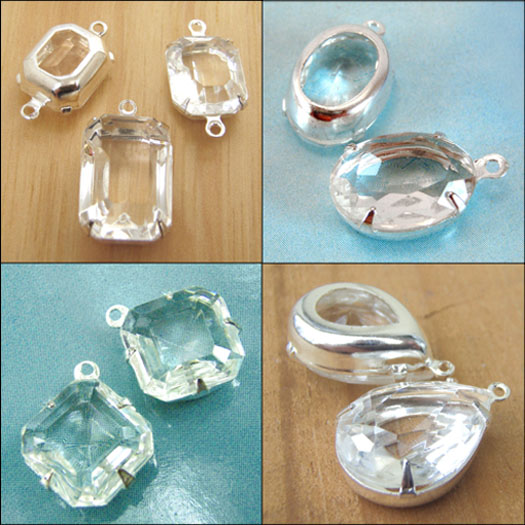 I love clear jewels – and I didn't expect to. I mean, they're colorless, they must be boring, right? Wrong! They have a lot more sparkle than I ever would have expected – glass cutters know what they're doing, it turns out 🙂 And since the jewels are clear, they really do go with everything.
This is a win-win. Your jewelry looks good – and you don't have to agonize over choosing. Just grab it and go.
You save time. You look great. You've got a little added sparkle 🙂
Yay!
PS By the way – and I'm sure this has already occurred to you, if you're looking for bridal jewelry….. Clear jewels are fabulous for a bride. They add sparkle and light, and they don't compete with your gown. Like I said, win/win!