The crystal (glass) pear jewels show here are just some of the pretty teardrop gems I have available in my shop right now. They're easy to use – as simple or complex as you want. Stay tuned over the days coming up, I'm going to share examples of how I've used them 🙂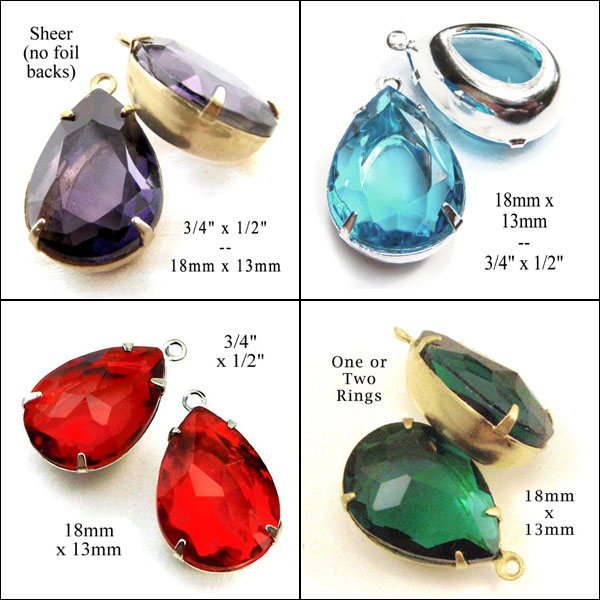 And if you're thinking hey, it's the end of the year, practically, so maybe there's a sale? Yes. There is. Mention this blog post when you order, anytime between now and midnight on December 31, 2020 – and you can take advantage of my BOGO sale. Buy one pair, and get a pair free. Just click on the pic to go straight to jewels in my shop!
The fine print is that this sale is limited to supplies on hand. So if you have a particular color in mind, you might not want to wait 🙂
Save money – and make yourself some fabulous DIY jewelry for the new year!