You know that wonderful color known as vitrail? It's also called "rainbow" and I just got some lovely little round jewels to go with the vitrail rhinestones in my Etsy jewelry supplies shop.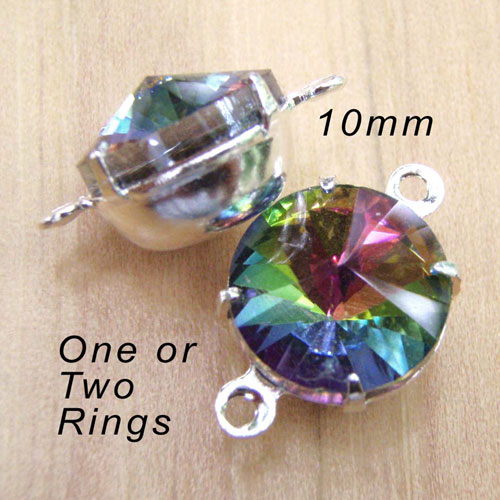 They're "rivoli" jewels – that means the faceting comes to a gentle point rather than a flat "table" on the top. And no two are exactly alike – they shimmer with blue, green, tans, purples, and a bit of pink – every time you move.
They're just gorgeous!