I just wanted to show you a DIY necklace design idea that combines 'fine'(ish) jewelry components – with "just rhinestones". The necklace chain here combines Bali sterling silver, freshwater pearls, and gemstone amethyst rondelles. The pendant is a faceted rhinestone (glass) teardrop in a silver plated setting.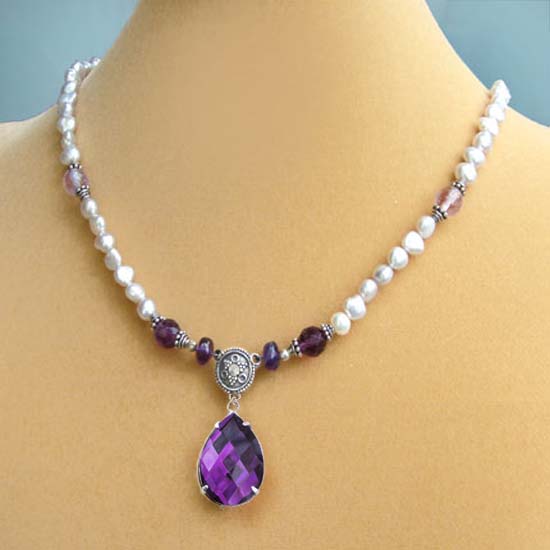 Both the rhinestone teardrop – and the fancy necklace – look great. They complement each other beautifully. I just want to remind myself (and you too) that nothing is off the table! Use what you have. Combine metals – brass and sterling. Combine components – glass or rhinestones, and genuine stones and pearls.
If it looks good, if you like the combo, you can make it work. It's YOUR design, it's your necklace and your creation. It's all good!