These opaque white glass teardrops are vintage from the 1950s according to the packaging. I've paired them with faceted crystal diamond-shape jewels – don't they look great together? (I thought I posted this a while back and now I can't find it!)
They're wonderful for bridal jewelry of course – but right now they just seemed so fresh and summery!.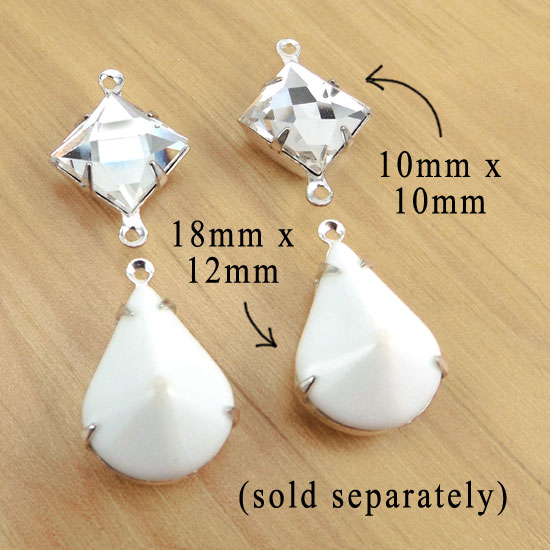 Easy to use – just use a jump ring to link the two design elements. Add earwires. You're good to go – easy, affordable DIY summer jewelry!