A friend of mine was talking about finding some great emerald gemstone beads recently – so I just had to show her why I loved my glass beads. Okay, I love the gemstones too, don't get me wrong. But for the money? Glass. Totally wins.
And I've got some terrific "multi stone" glass beads – that have two (or more) rhinestones. The extra rhinestone adds sparkle, and even more, it means you can customize to get exactly the color combo you want. Change that tiny crystal stone for pink, or amethyst, or aqua, or, hey, emerald!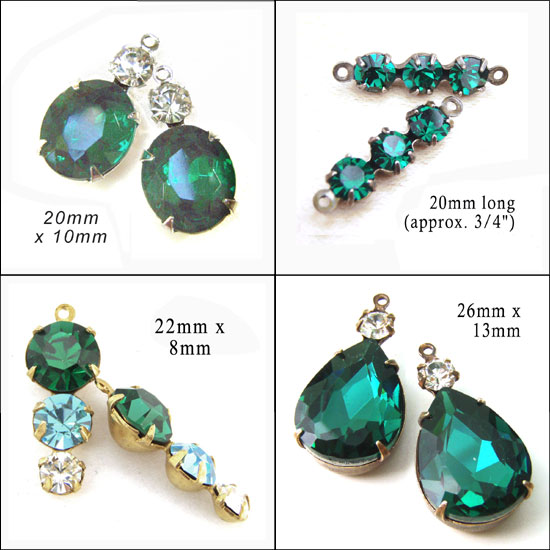 If I get a chance I'm going to take some more pics, using different colors for the small stones – just to show how yummy some of these combos can be.
Emerald it great for St. Patrick's Day, of course, which just happens to be coming up pronto – and it's the "official" birthstone color for May.
But really, it always looks classy. Affordable, wearable, flattering, and classy. This is a win 🙂