New in my shop, I just got in these fabulous 8x8mm square, fuschia pink glass gems. Yes, they're beautifully coordinated with the fuschia gems I have in my shop already. They are not an exact match (like so many gems with the same color name) – just fabulously coordinated and very close in color. And I think you'll love them!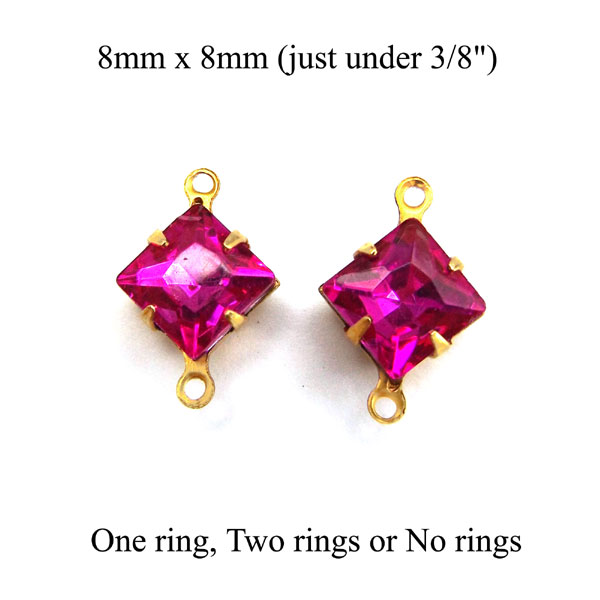 Fuschia pink has been one of the most popular color glass jewels in my shop for several months now. I've got some wonderful teardrops, and faceted rounds, and now I have adorable 8mm x 8mm square glass gems in beautiful fuschia pink. They're great for glass connectors, and earring drops, and even tiny pendants.
I was only able to get one packet – I think they're in high demand – and of course I'm searching for more. But right now – they're here. And a great price. And they're gorgeous glass gems!