I was looking at these gorgeous navy blue (montana sapphire) jewels last night, and my girlfriend mentioned that her mom just loved navy blue. Well, I thought, these would make a great jewelry set for her. Me and my girlfriend worked that out (she'll dog sit one afternoon, and she got the pretty jewels plus findings and chain. A win-win!)
Anyway, that just got me thinking…Mother's Day is a couple months off. No rush, right? But hey, maybe you're making a lot of gifts anyway – or maybe you make jewelry to sell. Mother's Day is a day to remember! And Moms like lots of different colors. Like these gorgeous montana sapphire stones!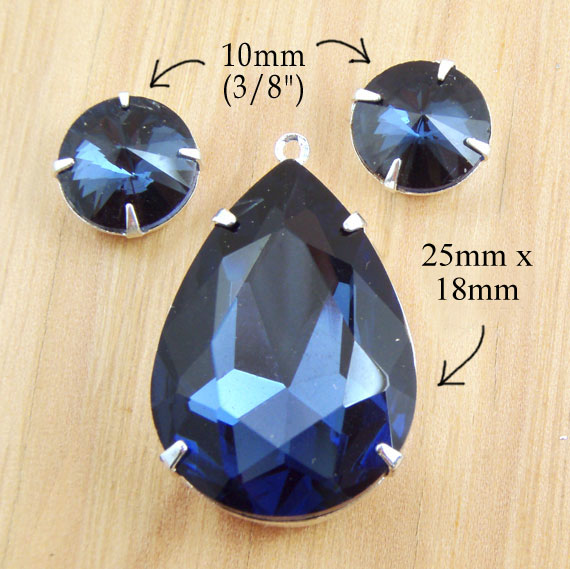 The earring beads come in one-ring, two-ring, or no-ring settings (as shown) so you can make exactly the style you like best. And your mom? She'll love them!