It's fun to have sales! Fun for me to reach new customers (and to give an even better deal to my current customers) – and of course it's fun to buy something you really love and get it at a sale price!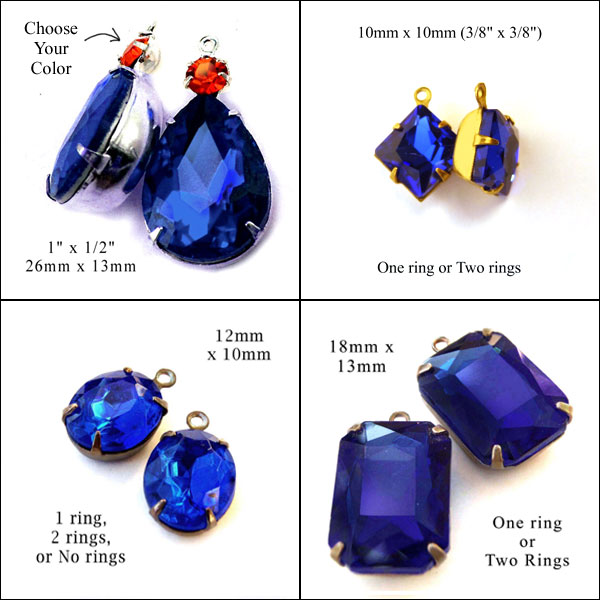 So my deal this week, from today through midnight on Monday, August 7, 2023, is when you buy a pair of sapphire blue glass stones in my shop (or a sapphire blue pendant jewel) you get a second pair for free! All you have to do is make your purchase and then email or convo me (on Etsy) mentioning this blog post, and then let me know what freebie you want.
Buy one pendant? Get a second for free. Buy a pendant and three pairs of earring jewels? Get four freebies. Only while supplies last, but I've got a good stash. Such a deal!