And it just feels good to be looking forward to Spring, you know? Pretty colors, lightweight dresses, and eventually we can all get together again. At least we're going in the right direction!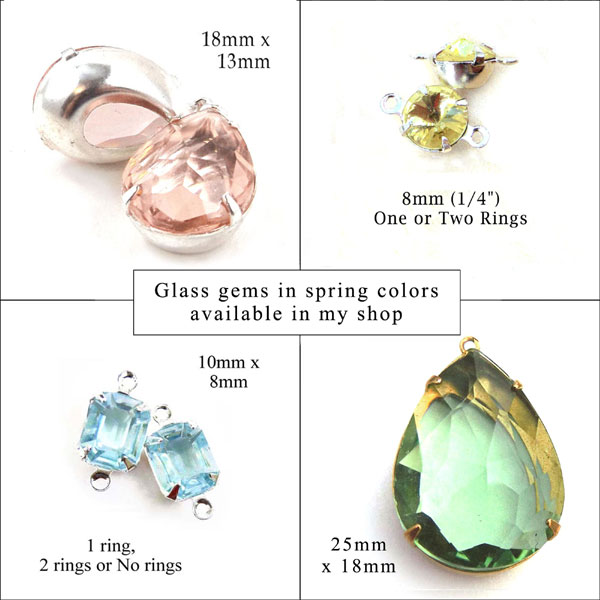 And right now you can get a BOGO sale! Buy one get one free – a pendant, or a pair of pretty jewels…. when you purchase a pair of sheer glass gems, or a pendant, you can ask for a second free! Just mention this blog post when you purchase. And the offer's only good through Friday, April 9, 2021 – so don't wait till long. Once they're gone, they're gone (well until I can restock at least!)
Sheer glass gems. Add a necklace chain, or a pair of comfy earwires – and your jewelry's ready to wear. Easy. Beautiful. And on sale!