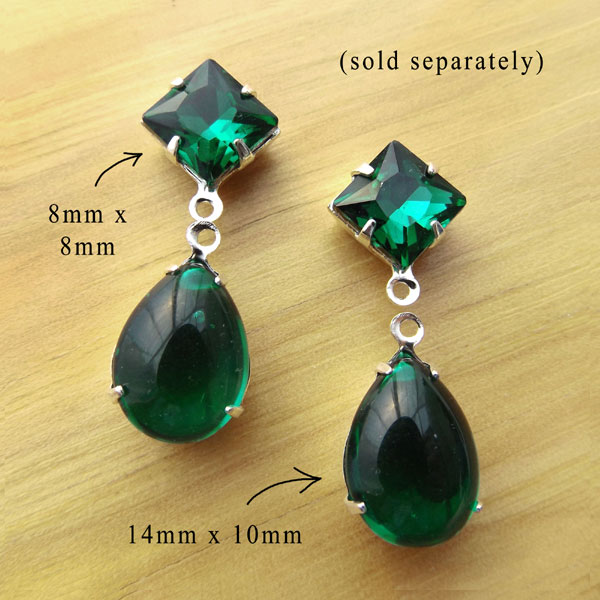 Find these emerald green vintage glass teardrops, and emerald 8x8mm diamond shape (or diagonal square) glass gems here:
my Weekendjewelry1 jewelry supplies shop on Etsy
And just for fun, I'm having a aecret BOGO sale – buy one, get one free! Make any purchase in my shop, small or large, and you can get a free pair of jewels, or pendant, for free! Just mention this blog post when you order – and let me know what freebie you want. Offer good through midnight on Monday, February 20, 2023. Happy hunting!