You've probably seen me use multiple chains before in a necklace design – I think it's a great way to add texture, acomplexity and movement to a necklace design.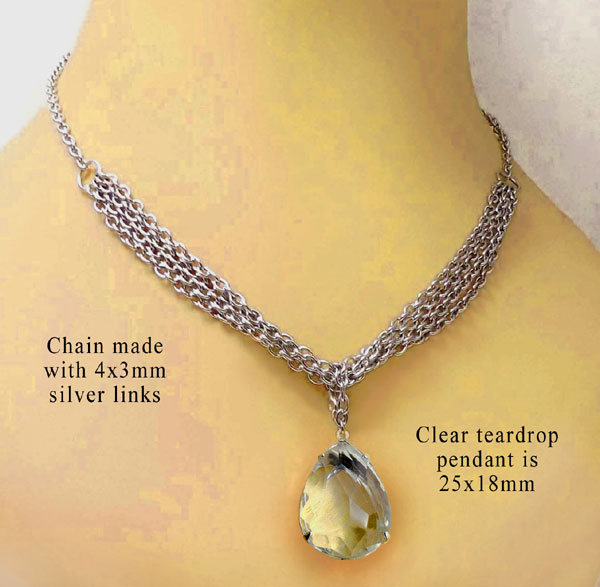 Partly I wanted to illustrate that even a transparent jewel – the teardrop pendant – can add sparkle and presence. The chains just add a bit of "more", when it's not just a single chain. And you may have noticed the loop of chain that anchors the pendant. That loop – and pendant – is removable. So you have a multi strand chain necklace with no pendant at all. Two necklaces in one!
As always, I'm hoping this idea will spark your own creative juices. That's what DIY is – or should be – all about. Do it yourself – the way you want it!