Red crystal rhinestones with pretty faceting – these are always gorgeous for jewelry, and red is such a Christmas color! You're going to love these to use for Christmas jewelry 🙂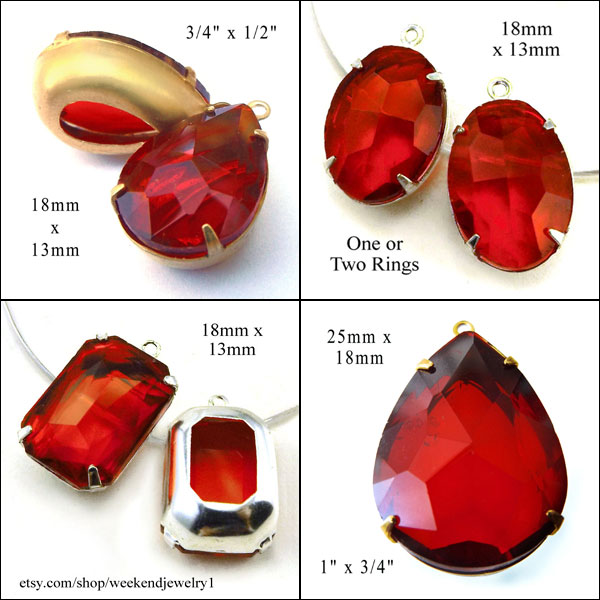 The pic here just shows a few of the gorgeous red glass jewels I have available in my shop right now. I'm offering a special BOGO sale – buy one, get one free – just for this weekend (and a bit longer). These are pretty popular, so you might want to take advantage of this sale!
This offer is limited to supplies on hand, and it's good through midnight on Monday, November 30, 2020.
P.S. Another p.s. (I know, I do that a lot) – just a reminder that coming not too far after Christmas, is Valentine's Day. Just saying 🙂