Crystal clear jewels are always in style. That's the important basic! They look great year-round, any time of day. Wear them to work for just a bit of sparkle. Wear them for your wedding for more sparkle – that doesn't have to compete with your gown. Sparkling crystal clear glass jewels always look good!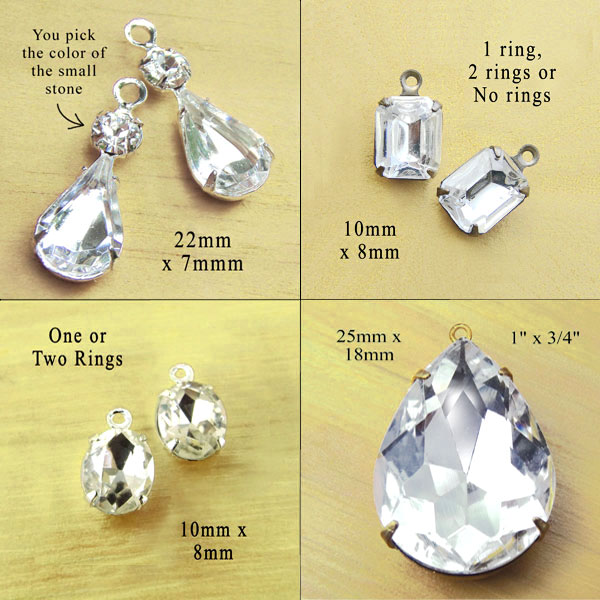 I have many more shapes and sizes of sparkling crystal gems in my shop right now. Whether you want to make a fabulous pendant, or some tiny earrings, or anywhere in between – crystal shines! Make exactly what you want, for gifts, for customers, for prom, for your wedding. You'll love them!
P.S. Just a reminder that crystal (okay, diamond) is the birthstone for April. Gorgeous faceted clear crystal glass stones are a lot more affordable than diamond, and seriously the glass jewels are sparkling and fabulous. Just saying!