You know that diamonds are the birthstone for April, right? Well if you're not in the market for gem grade diamonds (I'm not), there's a beautiful alternative. Clear crystal jewels – faceted, cut rhinestones – are a wonderful, affordable April birthstone.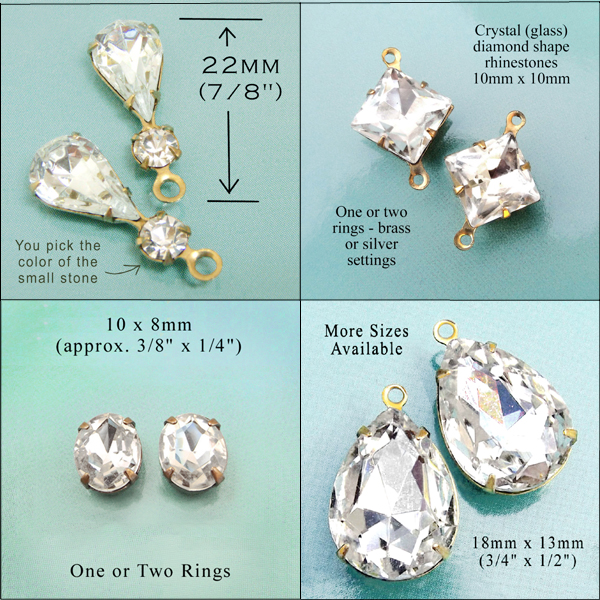 Click on the pic to see more clear crystal rhinestones I have available right now – there are many more shapes and sizes available. These sparkling glass gemstones are great for your April birthday girls – and of course for your wedding. And anytime, for a pretty pair of earrings or necklace for anybody that likes sparkle!
Oh, did I mention? These are also on sale right now. Buy one, get one free! A BOGO sale good through Friday, March 19, 2021. When you buy a pair of clear crystal gems, you get a second pair free (and you can dicker if you want a different style, equal or lesser value, but still!) Same thing with pendants. Buy one, get one free. Just mention this blog post!