I love octagon shaped glass gems, big or small. They have a classic "emerald cut" shape (and that refers to the faceting this time, not the gemstone). They're classy. They look good all alone or in combination with other shapes and sizes.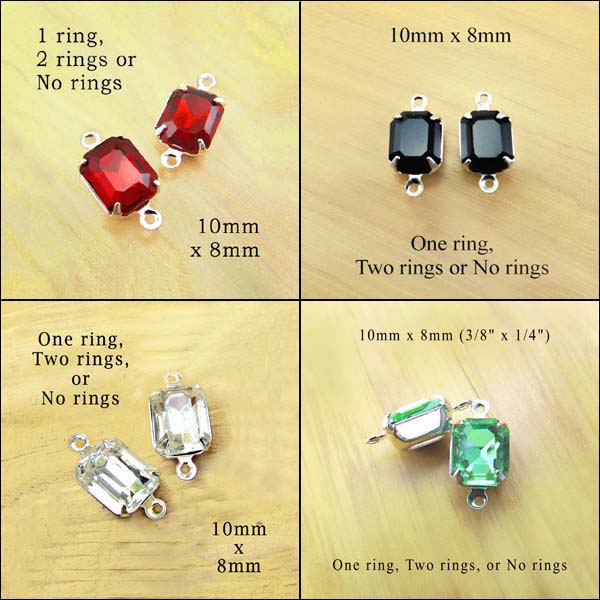 And right now, these octagons are on sale! Buy one pair, and get one pair free. It's easy – when you purchase a pair you send me a convo (right there on Etsy) and let me know what color freebie you want! Equal or lesser value and all that, and only while supplies last. But I'm pretty well stocked up, I think. Don't wait too long – this offer's good through midnight on Sunday, August 13, 2023.
P.S. And yes – if you buy five pairs (just for example) you get five freebie pairs, too. Go for it!