It's possible you might think that clear – I mean, totally transparent – earrings will have no pizzazz or presence. Let me argue with that idea!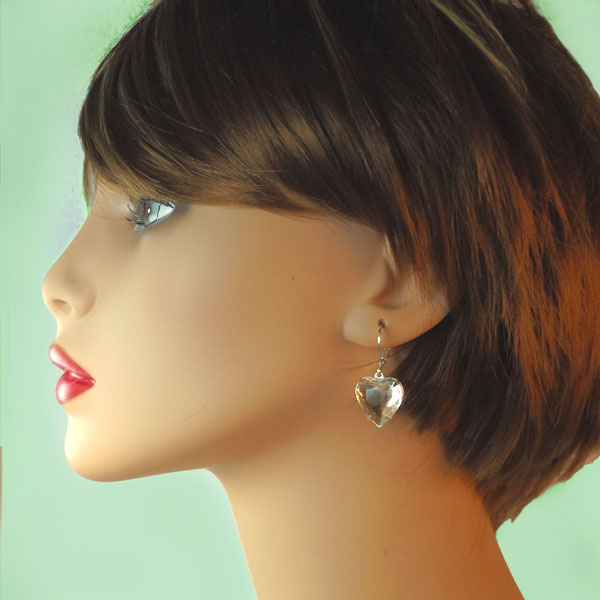 These vintage glass hearts are nicely faceted, and when you combine faceting with the metal prong settings, you get jewels that will be noticed!
Pretty, romantic heart earrings (great gifts for her, if any of your guy friends are looking!) And you don't have to spend a lot, or work hard, to make them. Add earwires and you're good to go!