All the pear or teardrop shaped glass jewels in this pic are 14mm x 10mm, or approximately 5/8″ x 3/8″. It's a wonderful size for earrings, or medium size pendants, and of course they can be used for glass connectors too.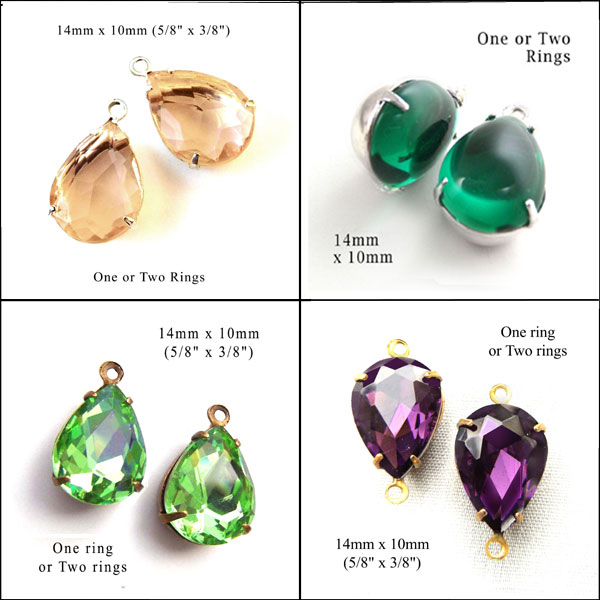 The peridot green 14x10mm pears are new in my shop! The emerald green are vintage (the emerald green), and the sheer peach and deep amethyst purple are new, and I was able to resupply (yay!) Of course I have more colors available, couldn't get them all in this pic.
Click on the pic and find the other colors I have available right now – if and if you're looking for one you can't find, just send me a note – I might be able to find some for you. Happy shopping!